Heating Elements for Diffusion Furnaces
Use vacuum-formed ceramic fiber insulation against the heating wire, to achieve the better thermal insulation and better structure strength
High Temperature Furnace Insulation View:351 Date:2019/06/15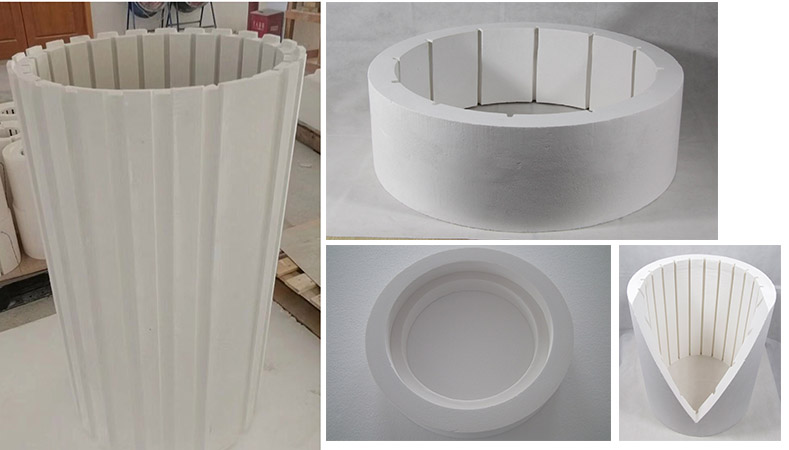 Product Description
According to specific temperature requirements, we use corresponding vacuum-formed ceramic fiber insulation against the heating wire, to achieve the better thermal insulation and better structure strength. Using knowledge, Honen designs high performance heating tubes for the most demanding processes.
The heating elements are mainly used in the heating part of the diffusion furnace equipment, the refractory insulation material of the diffusion furnace is made by the vacuum forming process, which has better heat insulation performance and structural strength than the traditional method of wrapping the fiber blanket, and is not easy to slag, thereby ensuring the cleanliness of the furnace chamber.
All elements are available in both vertical and horizontal configurations.
Product advantage
Use Heavy Gauge FeCrAl as the heating wire.
Self-locking spacers and superior element design reduce the possibility for element sag.
Power is balanced between center and end zones, providing precise temperature uniformity at varied temperatures while reducing heat loss.
With lower cost, to achieve the most efficient operation.
86-371-6939 2107

86-371-6394 4282

info@synthe-corp.com

HEAD OFFICE No. 12 Shangwu Waihuan Road, Zhengzhou, China

PRODUCTION SITE Gongyi Road, Industrial Cluster, Luoshan County, Xinyang City, Henan
Copyright © Syn-honen, 2019. All rights reserved.