Heating Elements for Diffusion Furnaces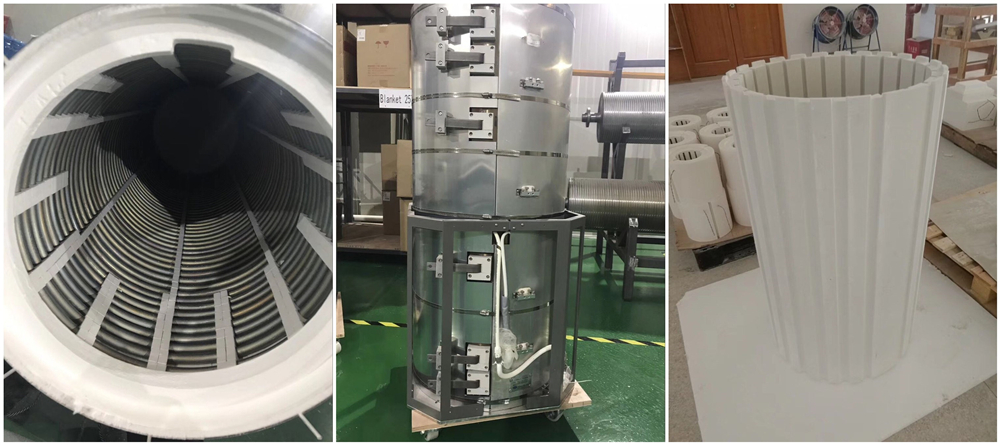 Diffusion Furnaces
For Semi-Conductor Processing
Diffusion furnaces are used for applications that require sustained, high temperatures at moderate vacuum. This could include thermal oxide growth, doping, and dopant diffusion. Typically, these furnaces are quite large and can accommodate a large number of substrates. Thermal oxide growth on silicon is carried out at very high temperatures accompanied by the flow of oxygen-containing gas. Oxides grown this way are very high quality in terms of dielectric and morphological properties.
Based on many years of experience, Synthe & Honen has developed and supply high quality diffusion furnace heating elements for many customers.
Honen uses vacuum-formed ceramic fiber insulation against the heating wire, to achieve the better thermal insulation and better structure strength. Using knowledge, Honen designs high performance heating tubes for the most demanding processes.
86-371-6939 2107

86-371-6394 4282

info@synthe-corp.com

HEAD OFFICE No. 12 Shangwu Waihuan Road, Zhengzhou, China

PRODUCTION SITE Gongyi Road, Industrial Cluster, Luoshan County, Xinyang City, Henan
Copyright © Syn-honen, 2019. All rights reserved.